Building an Ethical Culture - Employ people with Integrity
Company culture is the personality of a company. It defines the environment in which employees work.
We supply a range of dedicated Value Based Assessments all designed by the same international team specifically aimed at the "World of Work".
These assessments integrate with each other, measuring integrity in all its facets.
---
Based on your business requirements we can provide assessments that cover the following:
Assess for the full Integrity Profile of an individual
Logistics & Transport Industry assessment, e.g. driver's and operators of all kinds of high value vehicles/machinery
Security Industry assessment, e.g. Law Enforcement, Security guards etc.
Assisting co-workers and organisations – citizenship behaviour
Disposition to counterproductive work behaviour
Assist in shortlisting of applicants
Assess to support correct candidate screening and/or selection
Development of Integrity in individuals – creating a "Culture of Integrity" in the workplace
Assess General Integrity of individuals
Personality Profiles
Basic Aptitude and/or Comprehensive Aptitude assessments
Productivity skills assessments.
Productivity skills assessments.
Recruiting staff based on these assessments will improve profitability, giving you a competitive advantage in the marketplace.
For more details see our business benefits page.
A key component to workplace ethics and behaviour is integrity;
or being honest and doing the right things at all times.
High Integrity is Characterised by
Organisational Citizen Work:-
---
Honesty
Trustworthiness
Credibility
Predictability
Responsibility
Accountability
Loyalty & Respect
Transparency
Consistency
Reliability & Dependability
Positive Work Ethic
Perseverance & Efficiency
Good Leadership Practices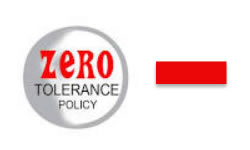 Low Integrity is Characterised by
Counter Productive Work:-
---
Fraud
Corruption
Collusion
Deceit
Embezzlement
Betrayal
Cheating
Theft
Manipulation
Self-Centeredness
Inconsistency
Inefficiency
Poor Leadership Practices